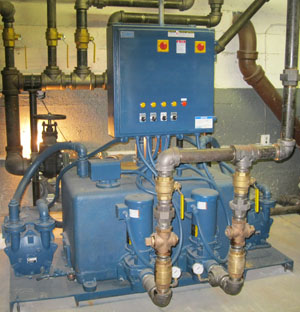 Large scale complexes and buildings use a lot of energy. If you are a superintendent or manager, your job is to keep these costs down as much as possible. By using
steam heating equipment in NYC
, you can equally distribute heat evenly throughout the largest of buildings. GDT Associates Inc finds energy saving solutions, and distributes and maintains steam heating technology throughout the Metropolitan Area.
GDT Associates uses high quality and domestically manufactured
steam heating equipment in NYC
for all of our steam heating solutions. We distribute both Barnes and Jones brand steam traps and Skidmore Pump brand condensate systems. Some of our products and services include:
Barnes and Jones steam traps
Vacuum and condensate handling systems
Service and repair of steam traps and condensate systems
Energy saving steam heating solutions
Barnes and Jones stock repair kits
GDT Associates was founded in 1986, and our senior staff has over 100 years combined experience in distribution and maintenance of all types of sub-atmospheric steam heating systems and variable vacuum equipment. If you would like more information on any of our
NYC steam heating equipment
or services, call us at 212-466-3126.