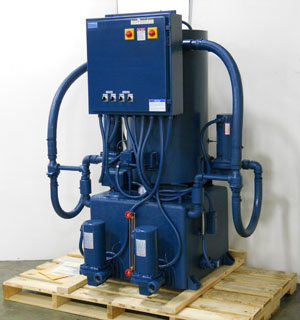 If you work as a manager in a complex using
steam heating in NYC
, GDT Associates Inc is a professional company dealing in steam solutions and services. We are a manufacturer's representative that works with any building management personnel to find solutions to steam heating problems.
GDT works in many aspects of
steam heating in NYC
. Some of our products, services and energy saving solutions include:
Barnes and Jones steam traps
Vacuum and condensate handling systems
Service and repair of steam traps and condensate systems
Energy saving steam heating solutions
Barnes and Jones stock repair kits
We were established in 1986 to supply steam heating and sub-atmospheric systems for large facilities and complexes. We are experienced in solving problems with steam heat and variable vacuum steam distribution equipment. Our senior staff has over 100 years of combined experience supplying and maintaining heating equipment.
GDT supplies many brands, but our primary product line consists of Barnes and Jones brand condensate handling systems. This is a high quality domestically manufactured product. Our staff has an extensive knowledge in various types of steam heating brands and are dedicated to improving the efficiency of your heating system. For more information on
steam heating in NYC
, call us at 212-466-3126 to schedule a visit to your property.