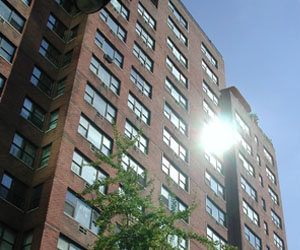 If you are a superintendent or manager of apartment buildings, GDT Associates Inc can help you with
steam heating in Midtown NYC
. Energy can be expensive, and we help our customers to find solutions through steam trap technology that distributes energy equally throughout large buildings and complexes.
GDT Associates is a manufacturer's representative that provides electromechanical equipment that manages steam flow for heat transfer. We install and maintain high quality equipment for
Midtown NYC steam heating
, such as Barnes and Jones Inc brand steam traps and Skidmore Pump Co brand condensate handling systems.
GTD Associates provide steam heating solutions for many high scale buildings in New York City. We have recently installed a new vacuum/condensate pump heating system in the Gaylord luxury co-op apartments in the Turtle Bay area of Midtown.
GDT Associates was founded in 1986 and has since worked with consulting engineers, wholesalers, mechanical contractors and building management personnel to create energy solutions involving heat distribution. Our senior staff has a combined 100+ years of experience in sub-atmospheric steam heating systems. If you would like more information on any of our services involving
steam heating in Midtown NYC
, call us at 212-466-3126.