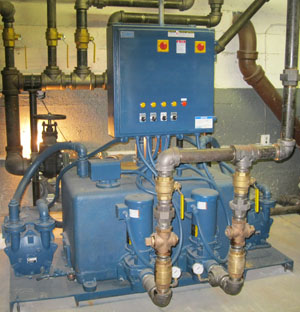 Are you looking for
steam traps in NYC
, GDT Associates Inc is the company that you are looking for. We offer solutions to steam heating problems with our Barnes & Jones brand steam traps. These are manufactured by the Skidmore Pump Company which ensures high quality time and a timely delivery.
GDT was established in 1986. Our senior staff has over 100 years combined experience in steam heating systems and steam heating solutions. What we provide is high quality electro-mechanical equipment that controls, conserves and enhances the flow of steam and condensate, and offer
steam traps in NYC
for commercial steam heating systems. We work with large complexes that are heated by steam and work to reduce steam and equally transfer steam throughout the complexes. This raises the efficiency of condensate handling systems.
We are well equipped and skilled to work on sub-atmospheric steam heating systems. Our staff is comprised of expert technicians that can diagnose and solve any problem associated with variable-vacuum steam distribution equipment. We provide many building with steam heating systems. We have much experience working in:
Residential towers
Office buildings
Public schools
Hotels
Hospitals
Government facilities
City agencies
Universities
Manufacturing facilities
If you would like any steam heating related products such as Barne and Jones brand
NYC steam traps
, give us a call. For more information on any of our services involving steam heating systems, call us today at 212-466-3126.