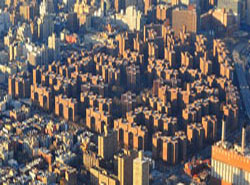 Large buildings and complexes unfortunately use up a lot of energy. GDT Associates Inc is a company dedicated to
steam heating systems in NYC
. We are a manufacturer's representative that work with consulting engineers, mechanical contractors and building management personnel in order to find more efficient solutions for steam distributions.
GDT Associates uses high quality products for
steam heating systems in NYC
. We use Barnes and Jones steam traps and Skidmore condensate handling systems. These are the finest products available for stream distribution.
GDT Associates was founded in 1986, and our senior staff has over 100 years of experience in supplying and maintaining steam distribution equipment for large scale buildings, such as:
Residential towers
Office buildings
Public schools
Hotels
Hospitals
Government facilities
City agencies
Universities
Manufacturing facilities
We have worked on many high profile buildings throughout New York City. Our technicians are knowledgeable with many types of buildings and steam traps, and can easily assess the best technology and the best way to install the steam traps in any given building.
We work closely with superintendents and managers to find the best energy saving solutions. For more information on
steam heating systems in NYC
, call GDT Associates Inc at 212-466-3126.